Automated


Scalable


Accessible

Automated


Scalable


Accessible
Limula offers a unique technology supporting routine manufacturing of highly-personalised cell therapies. We address one of the biggest challenges in this industry - How to enable the transition from open and manual methods towards closed and automated processes?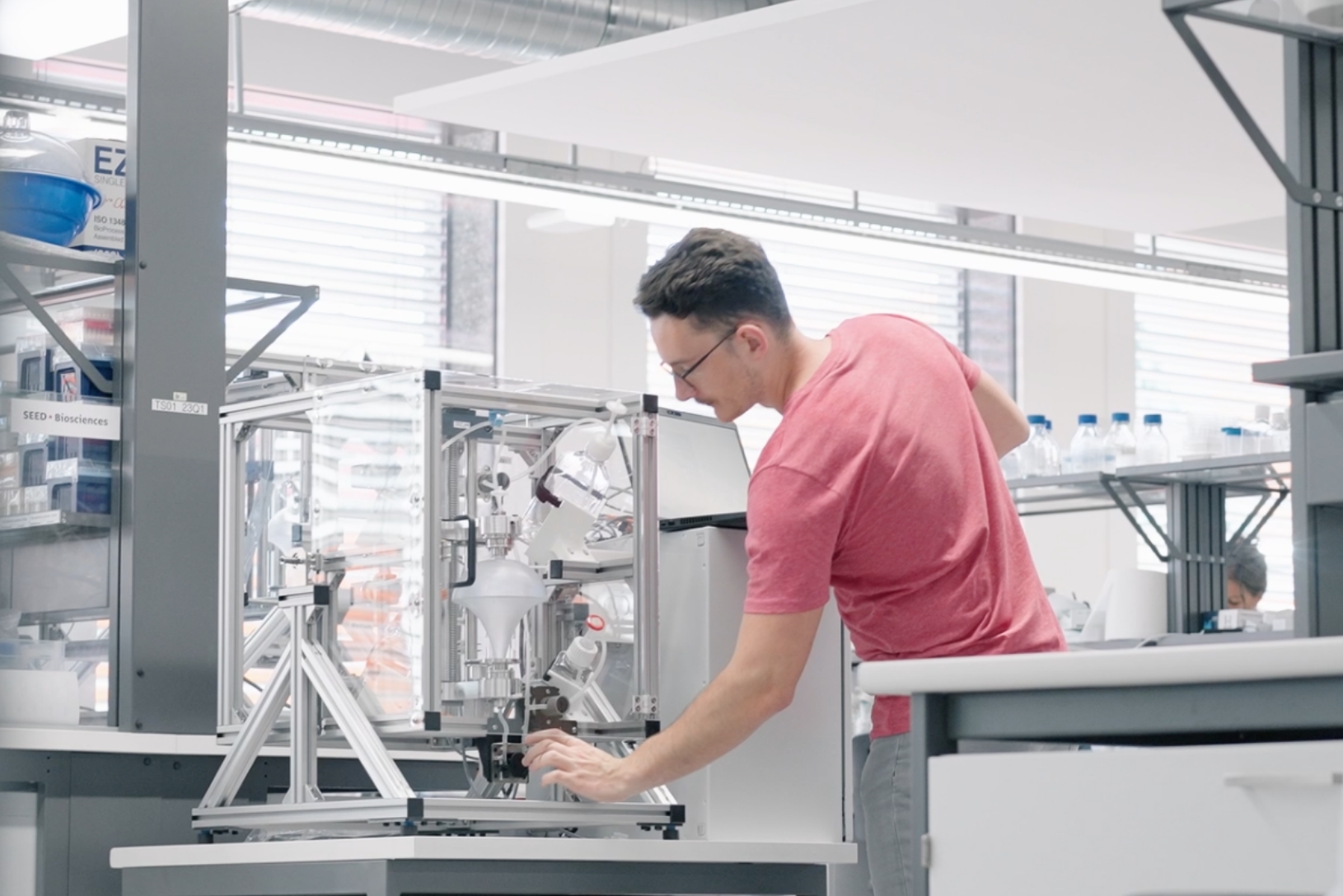 About Limula
Swiss Made engineering meets cell therapy
Our company is based in Lausanne, Switzerland. We thrive in this world-class ecosystem, tapping into the country's long tradition of Pharma and Biotech. We have privileged access to exceptional engineering and life science talent and infrastructure, delivering the highest product quality.
Our team
We think out of the box.
We combine decades of experience in different industries to develop a highly innovative approach to solving one of the main roadblocks in Cell & Gene Therapy manufacturing.
Olivier Waridel
Head of Business Development
Luca Bellosta
Bioengineer
Carolina Jiménez Navarro
Biotechnologist
Omran El Rifaï
Mechatronics Engineer
Léo Corsini
Mechatronics Engineer
Prof. Denis Migliorini
Denis leads the Brain Tumour and Immune Cell Engineering Group at the University of Geneva, Switzerland. His laboratory is located at the AGORA Cancer Research Center in Lausanne. His research is focused on addressing the most important limitations of CAR T-cell therapy, including specificity, potency and manufacturing hurdles.
Olivier Waridel
Olivier is a serial entrepreneur and a consultant for start-up/mid-size life science tools and medical device companies. Until 2016, he was the CEO of Biosafe Group SA (now part of Cytiva). Under his leadership, the Sepax device became an industry standard for cell processing in biobanking and transplantation centres, hospitals and biopharma companies.
Dirk Groenewegen
Dirk is a Cell & Gene Therapy consultant and a business development expert supporting Life Science start-ups and early-stage companies. He is the founder, former CEO and Board Director of Glycostem Therapeutics, a Dutch company pioneering the development of NK and CAR-NK cell therapies for oncology applications.
LUC HENRY
CEO
Luc graduated from the University of Oxford with a DPhil in Chemical Biology and has 10 years of research experience in chemistry, biotechnology and immunology. Before founding Limula, he was a personal advisor to the President of EPFL, Prof. Martin Vetterli. At Limula, his role is to build meaningful partnerships to maximise the impact of our technology.
Yann Pierson
CTO
Yann graduated from EPFL with a PhD in Chemical Biology. He invented, patented and built the first prototype of the technology behind our revolutionary CGT manufacturing platform in his garage during the COVID pandemic lock-down. At Limula, his role is to develop a product that meets the technical and regulatory needs of our customers.
Thomas Eaton
COO
Tom graduated from the University of Basel with a PhD in Material Sciences. Tom has extensive experience in project management, budget tracking, outsourcing and supplier oversight. He has worked for, and consulted to, multinationals, including Deloitte, UBS and SwissRe. At Limula, his role is to establish company processes to support our objectives and reach our potential.
Pierre Morgon
Independent
Pierre is a seasoned board director. He holds a Doctorate of Pharmacy, a Master in Business Law and a MBA, as an alumnus of INSEAD and IMD. Pierre has over 35 years of experience in the global pharmaceutical and biological industry with direct experience of blockbuster products in diverse markets (primary care, specialty care, hospital, vaccines, and biotechnology).
CAREERS
Join us!
Our ambition is to grow our multidisciplinary team of engineers and biologists with a proactive approach to excellence and diversity.
If you want to contribute your passion and expertise to reaching our goals, we would love to hear from you!