WE ENABLE PERSONALISED CANCER TREATMENTS
CAR T-cell therapy and other Cell and Gene Therapies (CGT) represent a true revolution in personalised medicine. It is a new treatment modality that is fundamentally changing the approach to cancer and other life threatening conditions.
These cures are not regular molecules. They are 'living drugs' made from the patient's own immune cells, genetically modified ex vivo for targeted killing of tumour cells.
With 1500 such therapies currently in clinical trials, there is a tremendous potential to save the lives of over 3 million patients annually, many of them previously had no other therapeutic option.
REMOVING MANUFACTURING ROADBLOCKS
Unfortunately, most patients will not benefit, because, at the moment, these personalised treatments are so difficult to make that they end up being too expensive for anyone to afford them.
The production of ex vivo gene therapies is performed in a strictly controlled GMP environment. Building, maintaining and running the high-tech manufacturing clean rooms facility that meet these requirements represents a significant portion of the costs of cell-based treatments.
To deliver the promise of personalised medicine, CGT manufacturing requires a transition from a 'make-to-stock' to a 'make-on-order' strategy. The 'one patient, one batch' paradigm resists scale-up efforts, making current manufacturing practices and existing supply chains obsolete.
CGT MADE EASY
At Limula, we believe distributed and automated manufacturing will enable the transformative potential of these personalised treatments. We are building a platform technology for CGT manufacturing, allowing rapid and safe production of treatments.

We want to save time, cut costs, simplify logistics and ultimately increase the safety and accessibility of these cutting edge personalised treatments.
OUR STORY
Limula was born in a garage on the shores of the Lake Leman in Switzerland. Our solution was designed, prototyped and patented with the manufacturing of CAR T-cell therapies in mind.
We are now working with EPFL, the University of Geneva and the University of applied sciences in Yverdon (HEIG-VD) bringing together the best bioengineers, industrial automation specialists, and clinicians, to build on our initial vision and deliver a platform that enables more robust manufacturing of these much needed therapies.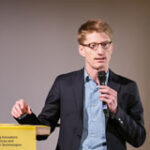 LUC HENRY, CEO
Luc Henry earned a DPhil (PhD) from the University of Oxford.
He is a skilled scientist, with a broad technical and theoretical background in chemistry, biotechnology and cell biology. Before launching Limula, Luc was an advisor to Martin Vetterli, the current President of EPFL. At Limula, his role is to develop real-world applications for the technology through meaningful partnerships.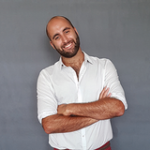 YANN PIERSON, CTO
Yann Pierson earned a PhD in chemical biology from EPFL.
He studied biochemistry at EPFL and at the National University of Singapore. A passionate and self-taught maker, he designed and prototyped the technology behind Limula Biotech revolutionary platform. His role is to constantly improve the product to fit users' needs.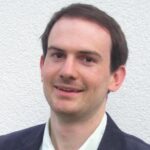 THOMAS EATON, COO
Thomas Eaton earned a PhD in material sciences from the University of Basel.
Outside the lab, he has worked as a change-maker for the implementation of global projects at Deloitte, UBS and SwissRe. Tom has extensive experience in project management, budget tracking, outsourcing and supplier oversight. Prior to moving to Switzerland, he obtained a degree in chemistry from the University of Oxford.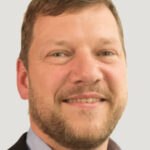 OLIVIER WARIDEL
Olivier Waridel is a serial entrepreneur and a consultant for start-up/mid-size medical device companies. He was the CEO of Biosafe Group SA (now part of Cytiva). Biosafe's cell processing instruments are industry standards in the field of adult stem cell therapy, providing stem cell banks, hospitals and research institutes with robust solutions.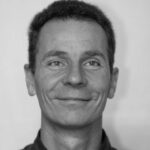 PROF. DIDIER MAILLEFER
Didier Maillefer is a professor of industrial automation at the University of Applied Science in Yverdon, Switzerland. He is specialised in medical devices and supports our project by sharing his expertise for the technical development of our product.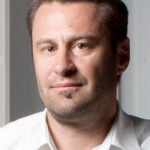 PROF. MATTHIAS LÜTOLF
Matthias Lütolf is Full Professor at EPFL's Institute of Bioengineering, with a cross appointment in the Institute of Chemical Sciences and Engineering. His research is at the interface of stem cell biology and bioengineering to gain fundamental insight into how complex 3D microenvironments control the behavior of stem cells. His team develops novel technologies for maintaining stem cells in vitro and for controlling their differentiation and self-organization into 3D functional organoids.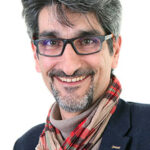 MARCO RUEDI
Marco Ruedi is a MD by training and a passionate entrepreneur. He is an accredited Innosuisse coach with 20+ years international experience in strategic and operational roles across Life Science Industry and Healthcare Management.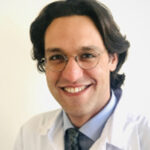 PROF. DENIS MIGLIORINI
Denis Migliorini is a professor at the Center for Translational research in Onco-haematology (CRTOH) of the University of Geneva. He leads the Brain Tumour and Immune Cell Engineering Group at the AGORA Cancer Center in Lausanne. His research is focused on the development of CAR T-cell for glioblastoma treatment and he provides Limula with expertise on the biology of human T cells.
Let's work together
Are you interested in our project or want to contribute?
Are you looking for a solution to streamline your cell therapy manufacturing process and want to discuss a partnership?
Get in touch!
Limula SA
Avenue du Clos-d'Aubonne 19
1814 La Tour-de-Peilz
Switzerland

NEWS LETTER SIGN-UP
If you would like to stay up-to-date with the latest news and views from Limula; please use this form:
Copyright 2021 - Limula SA